How to Save Money on Medicines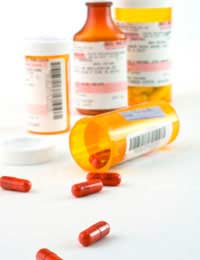 Medications are one of those necessities that you may not think twice about when it comes to spending money. Many of us may complain about the costs of medicines but we resign ourselves to the fact that these are items we simply must purchase to maintain our health or treat medical conditions. The reality however, is that there are ways to reduce the costs of over-the-counter medications and still keep your medicine cabinet economically stocked with important items.
Keep Caps Secure
One of the best ways you can reduce your medicine costs is by maintaining the quality of your medications in between use. Exposure to moisture or hot temperatures can cause a product to deteriorate in quality and its efficacy will be compromised. This means you will have a full or perhaps half full bottle of medication that is wasted and you will have to purchase another full bottle. It only takes a few seconds to ensure that the cap is secure but the savings in both direct medications costs and health can be substantial.
Using Pharmacy Brands
Pharmacy brands tend to be much cheaper than the 'big' name brands. They may not have the same fancy packaging and television advertising, but they will contain the same active ingredients and are just as effective. Many places like Boots, for example, have a large range of over-the-counter remedies that are sold at reduced costs versus the national and international brands. Also, these do tend to go on sale more often and you can stock up on those medications you use more frequently.
Buying Larger Sizes
Buying in bulk can be a great deal cheaper but only if you are likely to use the medication up before the expiration date. Painkillers such as acetaminophen can usually be bought in bulk, as they tend to have a lengthy shelf life. Other items in your medicine cabinet that you may wish to purchase in larger sizes include vitamin and mineral supplements.
Comparison Shop
Prescription medications are ideally purchased at the same pharmacy because a pharmacist can better keep records and identify potential interactions. Over-the-counter medicines, however, are best purchased at different locations. This allows you to comparison shop so that you can obtain the lowest price. Often, outlet shops will have cheaper prices and if you're purchasing products for a large family, for example, the savings can really add up.
Online Medications
With Internet shopping now a mainstream activity, there are countless options for purchasing medications online. Some online shops will have cheaper prices, often because products are shipped directly from a warehouse to your home. There are also some important cautions to follow when purchasing over-the-counter medications online. Check that the company is a reputable and respected one; the quality of online products is not always subject to the same regulations as those sold in stores. You may also be subject to customs duties if you are purchasing medications from an international shop. Thus, the price you pay online may seem low but once you have added in the border costs, you may be paying a lot more than the local price.
Avoid Taking Drugs You Don't Need
Many of us become so familiar with taking medications that we don't stop to think if we really need them or alternately, if there are non-medication ways to cope with pain. For example, if you find you're suffering from frequent headaches and are taking painkillers on a daily basis, see your doctor. You may find your headaches are triggered by stress; relaxation exercises or other non-drug methods of coping will not only save you money but can be more beneficial to your health over the long-term.
Stay Healthy
Staying healthy seems like such an obvious choice to reduce medicine costs and yet it's probably the most overlooked one. Investing in healthy habits such as quitting smoking, eating a balanced and nutritious diet and exercising regularly can keep you feeling your best while reducing the need for medications. This means that you can spend less money on medications while still keeping yourself and your family in optimum health.
You might also like...