Advice About Insect Repellents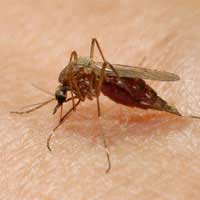 Insects can make summertime miserable when they attack but there are ways to keep those pesky mosquitoes, ticks and other insects from ruining your summer. There are many different insect repellents available today with ingredients such as citronella, soybean oil or various plant-based and natural ingredients. More potent and effective mosquito repellents are those that include the chemical DEET.
Using A DEET Based Insect Repellent
Insect repellents that contain DEET are considered safe although lower concentrations of 30 % or less are often recommended for children. DEET is applied to the skin and should be applied to all exposed areas. Make sure that you avoid any open wounds or cuts on the skin. DEET is also absorbed through the skin, but as mentioned, it is considered safe for use. The only exception is for use on infants, which should be avoided if the infant is under six months old. Instead, use mosquito netting to provide protection against insects. The percentage of DEET in an insect repellent will vary and the higher percentages generally provide protection for longer periods of time. Always use the product exactly as the package directions describe. If you are sweating a lot or are swimming, it is sometimes recommended that you reapply a DEET based insect repellent to maintain the level of protection. Other experts, however, suggest that a DEET-based insect repellent only be applied once each day, particularly in the case of children.
Other Tips to Protect Yourself
There are various other ways to protect your skin from insect bites. In addition to using an insect repellent, try to keep as much skin covered as is comfortably possible. This means wearing a long sleeve shirt, socks and a hat. Also avoid using a lot of scented soaps, deodorants or similar products. Perfumes and fragrance oils in particular can attract mosquitoes. You can apply insect repellent to clothing for more thorough protection. Alternately, some people will apply it only to clothing if their skin is particularly sensitive to mosquito repellents. Another useful tip for sensitive skins is to wash off the mosquito repellent once you are indoors and away from an area where mosquitoes tend to frequent. Common sense tips such as avoiding mosquito nests and wearing lighter coloured clothing are also recommended.
Which One to Buy?
It's really a matter of personal preference and depends also on how much insect repellent protection is required. For heavily infested areas, it's usually recommended to choose a formula with DEET. Some of the natural repellents are still effective but simply not as effective as DEET containing ones. They will work well for the areas that have minimal insect populations. You may also want to pick up an insect repellent that provides sun protection. It's a convenient way to protect yourself and your family from the sun while still obtaining adequate protection from insects. Some useful ones to try are:
Boots Repel Natural Insect Repellent Spray
Jungle Formula Extra Strength Insect Repellent
Soltan Kids Moisturizing Spray Wasp and Insect Repellent SPF 30
There are many insect repellents to choose from and if you need any extra advice or suggestions, ask your pharmacist. With a bit of planning to ensure you have sufficient insect protection, you can enjoy your summer without the irritation that comes with those stinging insect bites.
You might also like...