Drug Safety When Breastfeeding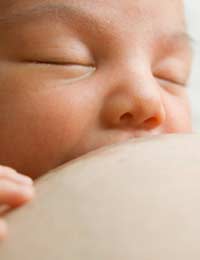 Most women know that breastfeeding is best for their baby, given the many benefits of breastfeeding such as improved immunity and digestion for their child. However, what you put into your own body during this important time of breastfeeding can be harmful to your baby.
Using Caution
For this reason, you need to be careful about what medicines you keep in your medicine cabinet while you are breastfeeding. Although many are safe, others should be either limited or avoided during this time. Your ultimate goal is to ensure that your health is maintained and that you are strong and capable of successfully breastfeeding. In this way, your baby can benefit if you keep your medicine cabinet free of potentially harmful treatments while stocking it with ones that keep you and your baby feeling good.
A Safe Medicine Cabinet for the Breastfeeding Mother
With a bit of caution and care, you can keep your medicine cabinet safe for your time as a breastfeeding mother. If you are taking any immune suppressants, these should typically be used with caution because even small amounts in breast milk could be harmful. Make sure that you talk to your doctor about any immune suppressants you are taking.
Another caution relates to ergot alkaloids, which can impact your prolactin levels. In turn, lactation can be negatively impacted. If you are taking these drugs, you will need to monitor your milk volume and speak to your doctor about your use of the medications.
Any treatment containing iodine also needs to be used with care when breastfeeding. For the most part, these kinds of treatments should be avoided or limited when breastfeeding. Another concern is the use of lithium therapy during breastfeeding. If you are using lithium for a mood disorder, it might be wise to be monitored in terms of your child's lithium concentration as well as your own monitoring for any signs of toxicity.
Creating a Medicine Cabinet to Support Breastfeeding
If you have chosen to breastfeed, you might want to stock your medicine cabinet with some basics to make the experience more positive and enjoyable. In particular, mothers with mood disorders taking the lithium drugs mentioned above may actually find that the breastfeeding experience benefits their moods, leading to a reduced need for the lithium therapy.
Mothers who suffer from irritated or cracked nipples when breastfeeding may want to use an organic, nipple cream to ease the irritation and soothe sensitive nipples. Some women also choose to continue using special lotions to prevent and treat stretch marks, especially as they focus on getting back into shape after pregnancy.
There are also pregnancy multivitamin formulations that can encourage good health, particularly if you find you are having a hard time eating regular meals as you tend to your new baby. You can speak to a pharmacist about a multivitamin complex that is specifically formulated for a breastfeeding woman.
A Safe and Healthy Breastfeeding Experience
Make sure that your medicine cabinet is safe not only for you, but also for your baby while you are breastfeeding. By asking your doctor and pharmacist questions about drug and supplement safety during breastfeeding, you can ensure that your baby benefits from your milk without being harmed by medications.
You might also like...