Medicines for Better Mental Health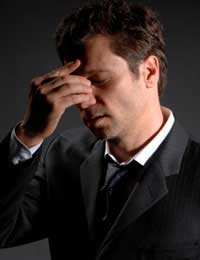 Your medicine cabinet is not only an important place for treating the common ailments in families, such as fevers, flu viruses and cuts or scrapes. It can also be an important place for storing all of the medicines that can encourage good mental health.
While some of these medications may be ones you take on prescription for mental health disorders such as depression or anxiety, others are more preventative in nature and can be used relatively safely to prevent or handle mild mood disorders.
A Locked Medicine Cabinet
Avoid making your medicine cabinet a place for only treating physical injuries and similar ailments. Keep your mental health medications here as well, particularly because they should be stored in a locked cabinet that is well out of the reach of children and teenagers.
Antidepressants
If you suffer from depression, you are not alone. Many Britons struggle with depression and some never even seek diagnosis and treatment for their condition. If you do suffer from depression, your medicine cabinet will likely include an antidepressant.
You may be taking a drug from any number of antidepressant classes such as selective serotonin reuptake inhibitors (SSRIs), tricyclics, the older monoamine oxidase inhibitors (MAOIs) or one of the newer combination antidepressants. For many people, antidepressants eventually provide relief from the symptoms of depression, which allows them to enjoy improved mental health and well-being.
Anti-anxiety Medications
Anxiety disorders can wreck havoc on a sufferer's life, particularly when it involves panic attacks. Fortunately, there are medications that can help. While some antidepressants will also work for anxiety disorders, drugs commonly used to treat anxiety disorders include benzodiazepines.
They are reasonably fast-acting and can relieve many anxiety symptoms such as irritability and panic. As with any drugs, they do have side-effects but if you have been diagnosed with an anxiety disorder, benzodiazepines may be important medications to keep in your medicine cabinet.
St. John's wort
St. John's wort is a plant that is purported to help depression. It has not been shown to help moderate to severe depression but can benefit those with milder forms of depression. It can be purchased in capsule form and can be safely taken by most people although care should be taken in direct sunlight and it can interact with some other treatments. Still, it does provide a natural alternative for improving mental health if you need more of a mild 'boost' rather than treatment for clinical depression.
Mood stabilisers
People who suffer from bipolar disorder often use mood stabilisers such as lithium. Lithium is a common drug of choice and it is thought to smooth out the huge fluctuations that take people from a manic phase to a depressive one. It tends to be used as maintenance for bipolar disorder and is effective for a number of people.
A Comprehensive Medicine Cabinet
Contrary to popular belief, a medicine cabinet is not only for treating imminent physical injuries or the common cold and cough. Instead, it can hold important medications and treatments for improving mental health. In turn, you can enjoy consistently better moods and a healthier mind and body.
You might also like...