New Ways to Use Common Medicines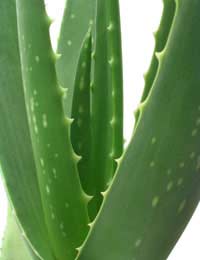 While we all want a medicine cabinet that comes stocked full of everything we need, it can sometimes feel like we have too many medicines in our cupboard. As there is a remedy for most things, there is fortunately also a remedy to keep your medicine cabinet from being overloaded too. Many medicines you have may work for a number of ailments.
Aloe Vera to Heal
Using aloe vera to help cuts and abrasions is not a new idea but there are other uses for aloe vera that you may be unfamiliar with today. Aloe vera may be helpful for a number of skin conditions such as psoriasis. While evidence is limited regarding its efficacy, it is generally considered safe and non-toxic.
Aloe vera can be soothing to dry skin and it is thought to be beneficial when used as a moisturiser. You can try mixing it into a normal moisturiser base. Its antibacterial properties mean that it may also be helpful for preventing dental problems such as the build-up of plaque or gingivitis.
There is also some data to suggest that aloe vera can benefit digestive conditions. Used as a tonic after a heavy meal, it is thought to help heartburn. Other research indicates it may provide relief from gastrointestinal conditions such as irritable bowel syndrome (IBS). As conditions of the gastrointestinal tract can require very tailored treatment, it is a good idea to speak with your doctor before adding in any new treatment.
Multipurpose Pain Relievers
Even though most people know to use pain relievers such as ibuprofen and acetaminophen for fevers and headaches, there are other valuable uses as well. These pain relievers can help injuries such as a bone fracture. They not only help relieve the pain associated with the injury, but they also work to provide relief for the inflammation that occurs at the site of the injury.
Another valuable use for pain relievers such as acetaminophen is for the prevention of heart attacks. The benefits come from the blood thinning properties of this kind of pain reliever. It is important to know that this is still only done under the recommendation of a doctor for those who are considered at risk but can play an important role in thinning the blood.
Antihistamines for Relief
Antihistamines are well known for their use to combat hay fever symptoms. Yet many people do not realise that they also can help other allergic reactions as well. Whether it's a reaction to insect bites or an inflammatory skin reaction, an antihistamine can help relieve the itching and irritation from the allergy.
Approach Cautiously
While it is good news that there are many multipurpose medicines, it does not mean you should experiment. Don't ever use a medicine that you are not sure is meant for your symptoms. Follow package directions carefully and do not take more than the recommended dose of the medicine. Streamline your medicine cabinet and get the most out of your medicines by using them for all the ailments they are meant to help.
You might also like...