About Our Site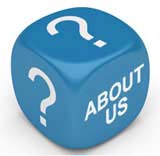 SafeMedicineCabinet was formed to offer a unique reference point on the medicines in your cupboard.
If you are like most people, you rely on your medicine cabinet to keep you and your family healthy. But you might not be using the right medicines or using them safely, putting everyone in the home at risk. Drug interactions and expired medicines pose health risks for everyone, which is why getting informed could save your life.
Questions such as how to childproof a medicine cabinet or when to throw out medicines are all covered in this educational website. You can also go beyond your medicine cabinet at home by learning to build one for travel. Learn what to put into a medicine cabinet to meet all of your baby's needs or discover the essentials to create a medicine cabinet that nurtures your mental health.
If you're looking to improve your overall health, then our tips for a medicine cabinet to help you quit smoking will help you start on a healthier body. Find out why you should never buy medicines on the Internet and discover the biggest medicine cabinet mistakes you could be making at home.
Our team of experts was concerned that there was no single resource to keep people properly informed about safe medicine cabinet usage. We hope this website helps you and your family create, maintain and use a medicine cabinet that enhances health and well-being.

Related Articles in the 'Site Information' Category...