Dangers of Counterfeit Medicines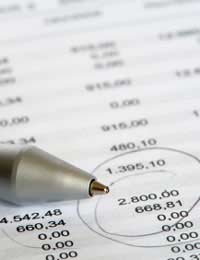 A counterfeit medicine is any medicine with a fraudulent label that is meant to mislead a person regarding what's inside the medicine. An obvious abuse of trust, counterfeit medicines cause injury or death to Britons who are probably purchasing them to save money. Being aware of the dangers of counterfeit medicines is one important way you can help keep your medicine cabinet a safe and effective one.
Brand Name Medications and Generic Drugs
The unfortunate reality is that medications do come with certain costs and if you are finding them at a surprisingly low price on the Internet, it's probably too good to be true. Whether it's a brand name drug or a generic one, both are susceptible to counterfeit status.
It's also not just major drugs that treat life-threatening conditions as well. It can be an over-the-counter antihistamine that is a counterfeit product. Painkillers are another product that is commonly at risk of being counterfeit, partially because they are so popular.
Tracing counterfeit medicines can be very difficult because those who sell them operate illegally and often from countries where medicines are not regulated like they are here in Britain. With these weak or non-existent laws, the counterfeiters don't even fear prosecution and will operate quite freely. Their websites aren't traceable to a physical address that you would normally find listed on a reputable website.
How is the Product a Counterfeit One?
There are a number of ways in which a heath product could be a counterfeit one. It may not contain any active ingredients inside, much less the one listed on the packaging and label. Or, it could contain a cheaper substitute for the active ingredient listed. The amount listed could also be incorrect. This means that a drug label for blood pressure, for instance, could contain perhaps ten percent of the active ingredient listed.
Death or Injury from Medications
Even though counterfeit medicines are illegal, they still occur around the world and can result in injury or death. A person may not necessarily become ill from the medication itself but from the lack of active ingredient that they require for a life-threatening condition. Others could be allergic to an ingredient in the medication that is not listed.
Questionable Regulations and Laws
Many countries have less stringent standards and regulations regarding medications. While you can feel relatively safe and trusting that a medication purchased at your local chemist is exactly what it is purported to be, you can't always have that same confidence in medications purchased online or through the post.
What You Can Do to Protect Yourself
While counterfeit medicines exist virtually everywhere, the solution to help ensure your safety is really a simple one. Always fill out your prescription through a reputable chemist. Above all, avoid purchasing prescriptions on the Internet or through mail order. Even though counterfeit medicines have still been detected in the legal supply chain in Britain, this is uncommon.
The biggest dangers of counterfeit medicines come when you don't know the source. By using common sense and purchasing your prescriptions locally, you can get the benefits they are meant to provide for your health.
You might also like...