The Dangers of Buying Medications on the Internet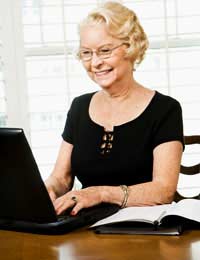 Buying Medications On The Internet
More and more people are choosing to purchase medications on the internet. This may be for a number of reasons such as choice, availability, its easier or because of price. Sometimes this can be a safe and easy way of purchasing medicines but it can present very severe risks and can compromise your safety.
Buying Medicines Safely
It is safe to buy certain medications on the internet such as when doing supermarket shopping online and drugs such as paracetamol of cough medicines are needed. The supermarket will normally be able to facilitate this request if the person legally able to buy these things.
Dangers Of Buying Medications On The Internet
There are many dangers surrounding buying medications online, particularly if the drug is not a typical purchase such as paracetamol or if the company is not familiar or reputable.Many off-shore online pharmacies may not meet with UK or European guidelines and the medicines will not be of such a high standard such as quality or safety. The content and labelling may be insufficient causing people to misuse the drug with the potential of accidental overdose more likely.
Equally as worrying is companies who are selling medications that have been developed to treat illness such as heart problems, being sold to aid slimming. The side-effects of some of these drugs are now being exploited and aimed at those wanting to lose weight fast. The people who are using them are putting themselves at risk of damaging themselves, sometimes permanently or even fatally.
Many doctors do not recommend certain drugs for people for legitimate reasons as they could damage their health further if they do not fit the criteria of the drug. These medications can be bought online often at a higher price than a prescription and can be bought by almost anyone. Again, these people are at risk of many effects of the drugs.
Another consideration is that when purchasing he drugs, no background medical checks are many with regard to contraindications with certain illnesses or existing prescriptions. Many drugs cannot be taken if the person has got an illness or disease, or the drugs can enhance or counteract the function of other drugs which can also be fatal.
Wasting Your Money
As there are no specific laws or checks carried out on many of the online pharmacies professing to sell some of the medications on offer, the public may in fact be purchasing drugs that do not contain any specific ingredients that they believe to be contained in the product.The public may be buying drugs at a high price, but are receiving nothing more than a sweetener or sodium tablet, therefore wasting their money.
Some of these drugs may be 'cut' with other medications to make supplies go further and the purchaser will not be receiving the full dose that they believe they have purchased.
These are just a few of the reasons why caution should be exercised when buying medicines on the internet. Unless you are buying from a reputable source such as a nationally known and respected pharmacy, they are probably best avoided.
It is always important to request medications from your GP as careful assessment of your needs and history can be made by a trained professional. If your request is not granted, it is almost definitely because of a legitimate reason that is decided for the benefit of your health.
You might also like...