Dangerous Medicines You Think Are Childproof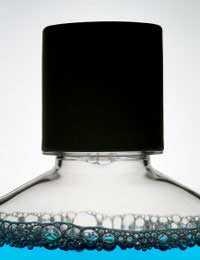 Even though the vast majority of medicines have the potential to harm a child, there are some that many people mistakenly believe are low-risk.
Unfortunately, this can mean that these seemingly harmless items are left around where children could gain access. Take the time to consider what 'medicines' you don't store in your medicine cabinet and how you can make your home safer for your kids.
Mouthwash
Mouthwash may seem more like a beauty product than anything else but it's an important part of dental health and preventative care. Most people don't actually consider the fact that it typically has a high alcohol content as well as other ingredients that can be harmful if swallowed.
Fortunately, most mouthwash products today have childproof caps although newer ones come with a pump and a warning that the pump isn't childproof. Hopefully, this warning is one that parents will read. To ensure your kids don't get into your mouthwash, take that extra safety step by keeping it locked in your medicine cabinet – out of reach from curious kids who might be intrigued by its colour.
The same also holds true for toothpastes – even lower fluoride children's ones. The fruity flavours can appeal to kids, who may want to treat the toothpaste as a food. Keep all toothpastes locked in your medicine cabinet and ensure that younger children brush their teeth under adult supervision.
Herbs and Natural Products
There is frequent association between health products made with natural ingredients and safety. We seem to think that because something has natural ingredients, it is safe to leave around the home. The reality is that herbs are very potent and can be dangerous to adults as well as children in larger quantities.
Ensure that your herbs and natural remedies are kept safely locked away in your medicine cabinet. While many natural remedies do have significantly fewer side effects and concerns than prescription drugs, they can still harm your little ones. Be cautious and keep them locked up.
Iron Supplements
People tend to think of health supplements as foods and thus, imagine them to be harmless. Yet, many supplements can be dangerous when taken in large quantities. In fact, this holds true for adults but even more so for children.
Iron in particular is one such supplement that can be very harmful if your kids get into the container. Keep all nutritional supplements far out of reach from children and safely locked away in your medicine cabinet. Supplements don't all come with childproof caps so it's particularly important that these are kept away from kids' curious fingers.
A Safe and Healthy Home
It's best to treat all medicines, supplements and related treatments as dangerous to children by keeping them safely and securely locked in your medicine cabinet. In particular, young children may access something that seems harmless but could do damage if they consume it.
Your medicine cabinet is there to provide health support to you and your family but even those medicines and treatments that seem benign can do harm. Kids are often naturally curious, so your locked cabinet can give you piece of mind that medicines are out of reach.
You might also like...