How To Cure A Fever Or Common Cold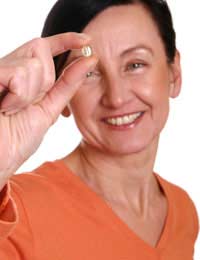 Most people have experienced a fever or common cold at some point in their life. Fever occurs when the body temperature is raised above the normal level and it is a response to bacteria viruses or other 'invaders' in the body. Pain can occur from any number of conditions such as an injury or headache related to fever. If you have not been diagnosed with a specific condition and are taking a pain reducer frequently, however, it is recommended that you see your doctor and that you don't take cold remedies long-term unless it's under a doctor's supervision. It's also important to realise that a common fever is the body's way of fighting an invader and that a fever reducer is not always necessary. It can help to relieve the unpleasant symptoms associated with a fever but for most people, a fever will work to battle a bacteria or similar pathogen.
Acetaminophen
Acetaminophen is found in pain relievers such as Tylenol and can be safely used in young children if they have a common cold. It generally doesn't cause gastrointestinal distress and is tolerated well by most people. Unlike ibuprofen and naproxen, it doesn't have anti-inflammatory effects so is not the ideal remedy if your pain is related to an inflammatory condition.
Ibuprofen
Ibuprofen is a non-steroidal anti-inflammatory drug (NSAID) that reduces inflammation, pain and swelling. It can be quite helpful for treating pain from muscle injuries and migraines and also works to reduce common colds or fevers. Like several other pain relievers, it can cause irritation to the stomach lining and you may find that taking ibuprofen with food and plenty of water helps to relieve any stomach discomfort.
Naproxen
Naproxen is also in the NSAIDs class and effectively reduces fevers and relieves pain. It is thought to last longer in terms of pain relief when compared to NSAIDS and aspirin. Both naproxen and ibuprofen can reduce the efficacy of high blood pressure medications so you should discuss use of these NSAIDS with your doctor if you are taking blood pressure medications.
Aspirin
Aspirin has many helpful effects in the body. It relieves pain, reduces fever and also reduces clotting, which can be a useful remedy for those with certain cardiovascular conditions. It is not, however, recommended for children due to its association with Reye's syndrome, a neurological disorder that can result when aspirin is given to a child with a virus such as the flu. Aspirin is also considered more irritating to the stomach in comparison with other pain and fever reducers, so you may wish to try other medications first.
Labels
Read labels carefully and ensure that you don't go beyond the advised number per 24-hour period. It's usually wise to start with the lowest dose to meet your needs and increase as per the label instructions. Children can benefit from liquid formulas that are specifically dosed and flavoured to handle the challenges of administering pain relievers to kids.
Over-the-counter pain relievers are actually one of the most commonly purchased medications, probably because they can address so many different types of pain throughout the body. They are generally quite safe and provide effective relief for minor to moderate pain as well as lowering common fevers where required. By ensuring that your medicine cabinet is stocked with a pain and fever reducer, you can successfully handle those infrequent aches and pains.
You might also like...