Essential Outdoor Medicine Kit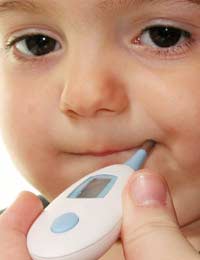 Whether summer or winter, being outdoors can bring all sorts of diverse but important first aid needs that you wouldn't find when inside the comfort of your home. If you're packing for a camping trip or just heading out for a day trip at the beach, it's wise to pack an outdoor medicine kit of the essentials you need to get the most out of your time outside.
Keeping Bugs Away
Insects are an obvious problem, particularly during the summertime. For some of us, it feels as though it's a constant battle to deal with pesky insects. Itchy, red skin and potential infection from overzealous scratching can turn a simple bug bite into a potentially worrisome situation.
It's always best to prevent bites rather than treat them after they occur, so ensure that you keep an effective insect repellent on hand and reapply if you sweat a lot during the warmer months. If you do get bitten, you can use a soothing calamine lotion or other calming cream from your local chemist. Some people who react more strongly to bites, especially if they're travelling in foreign countries, may need to take an anti-inflammatory medication as well.
Cleaning Cuts and Reducing Infection
Always be sure to keep an abundance of plasters in various sizes as well as antiseptic wipes and antibiotic ointment in your outdoor medicine kit. In particular, kids who are active outdoors can be prone to slips and falls, so treat cuts right away and keep them protected and clean from bacteria. This way, they can adequately heal and your kids can get back into action.
Splints and Large Bandages
If you are on an extended hike or a camping trip and you injure your ankle, it could be a while before you're able to procure help. Keep your outdoor medicine cabinet stocked with essential tools to stabilise a potentially sprained or broken bone.
Splints and large bandages can keep broken bones temporarily stabilised until they are properly x-rayed and set by a physician. Pain relievers can also reduce inflammation and help with pain from the injury.
Protection From the Sun
Sunscreen protection is nothing new but improper application or forgetting to apply it have both contributed to our skyrocketing rates of skin cancer here in Britain. Sunscreen in your outdoor medicine cabinet is a key essential. Make sure you choose one that is at least SPF 15 or higher and reapply after swimming or sweating.
Enjoying the Outdoors
Outdoor time need not be restricted for fear of bad weather and the common cuts and bruises from hiking rough terrain, for instance. Keep a compact medicine kit with all the essentials you need to handle you first aid needs outside. Whether you're spending a day at the park or you're enjoying a week-long hike or camping trip, a medicine cabinet stocked with essentials can mean the difference between a wonderful trip and a miserable one. If you deal with problems right when they occur, you can stay healthy and enjoy the rest of your outdoor endeavours.
You might also like...