Medicines for a Strong Immune System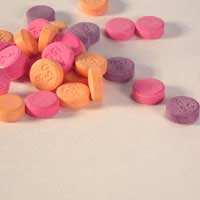 Have you ever wondered why some people always seem to get sick while others enjoy wonderful immunity that keeps them active and healthy throughout the year? While many factors such as genetics and environment play a role, what is in your medicine cabinet is similarly important.
If you find your immune system just isn't as strong as it should be, then it might be as simple as stocking up your medicine cabinet with some natural immune boosting remedies. This way, you can give your immune system the kick it needs to keep you healthy, strong and in peak form all year long.
Supplementing With Vitamin C
Although your body needs vitamin C to maintain healthy immunity, not everyone is able to get enough from the fruits and vegetables that they consume. For this reason, you might want to consider stocking your medicine cabinet with vitamin C for a healthy immune system.
Although research at present doesn't support taking huge amounts of vitamin C to prevent or treat a cold, those who are lacking in vitamin C from an inadequate diet may benefit from keeping vitamin C in their medicine cabinet.
Zinc for a Healthy Immune System
Zinc is an important mineral that contributes to a healthy immune system. It's also available in a lozenge form – often combined with vitamin C – to take at the first symptoms and signs of a cold or flu.
Research is still quite mixed on zinc, with some studies showing benefit when taken on the first day of cold symptoms while others didn't show a significant difference. Taking excess amounts can lead to nausea but it might be worth considering zinc lozenges when you do initially notice cold or flu symptoms.
Echinacea to Enhance Immunity
Like zinc, echinacea has shown mixed results in research studies. Where it is recommended, it is thought that it can help to prevent a cold as well as reduce the duration of it. The active ingredient of echinacea in various formulations can be quite different so if you do choose to take echinacea as a supplement, it is wise to look at the concentration in each preparation as well as the dosing instructions.
A Healthy Tummy With Probiotics
Probiotics are still relatively newer to the other immune enhancers mentioned in terms of their use for improved immunity. Probiotics are the 'good' bacteria that support a healthy digestive tract and appear to be helpful to the immune system.
You can find probiotics in supplement form or alternately, added to foods such as yogurt. Most research is favourable regarding the role of probiotics for helping immunity although it's generally best to enjoy their benefits in foods. Others can still keep them in their medicine cabinet although some probiotic supplements do require refrigeration.
A Medicine Cabinet for Strong Immunity
Your medicine cabinet holds many remedies to treat common ailments as well as your individual health conditions. But most of us will deal with the common cold or flu at some point during the year. If you find your diet isn't always adequate, supplementing with immune boosting treatments could make a difference, helping to keep you and your family in better health throughout the year.
You might also like...