Newest Medicine Cabinet Alternative Treatments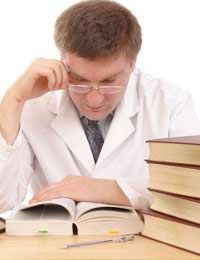 Keeping you medicine cabinet well stocked with important drug-based medications is important for those times when ill health strikes. Yet, similarly important are natural remedies, which work well where appropriate to provide a non-drug form of healing that is often without the common side effects of pharmaceutical drugs. Generally, many people prefer to use a natural remedy initially to treat minor aches, pains or wounds. If a natural remedy proves unsuccessful, then the introduction of a drug-based remedy may be more appropriate.
Probiotics
Probiotics are not actually all that new but their attention and recognition is a lot more recent in the media. Their presence in supermarkets and health food stores as well as in nutritionally enhanced foods has rapidly increased in recent years. This has occurred, in part, because of several published studies suggesting that probiotics can be quite beneficial for healthy digestive functioning.
Probiotics are thought to restore the balance of healthy bacteria in the body. If you want to enhance your digestion, you can consider a probiotic supplement. Some require refrigeration while others are fine to keep stored in your medicine cabinet. If you have been taking antibiotics, it may be particularly beneficial to take a probiotic supplement. The rationale for taking them while on antibiotics is that these medications destroy the good bacteria along with the bad. As such, probiotics are thought to help restore the levels of good bacteria within the body. If you are on antibiotics, however, be sure not to take the probiotics at the same time because the antibiotics can render them useless. Instead, leave a window of several hours to ensure that no interaction occurs between the antibiotics and the probiotics.
Hawthorn
A review from just last year of a large set of studies on hawthorn has concluded that hawthorn extract is helpful for providing some relief from the symptoms of heart failure. Although the review didn't look at whether hawthorn can extend life or not, it did find that the symptoms could be eased by hawthorn extract. The study did find that overall, hawthorn was significantly better than a placebo in that it helped to increase a person's exercise endurance and it also improved the strength of a person's muscle contractions with regards to their heart. Studies also found that hawthorn extract supplementation showed mild to no side effects, which provides additional benefit for those wanting to avoid the often uncomfortable side effects that tend to be more prominent with drug based treatments.
The consensus on hawthorn extract was that it can be helpful in conjunction with a doctor mediated program. Ultimately, it is one alternative remedy that you might wish to consider for your medicine cabinet.
Reishi Extract
Reishi extract is still a virtually unknown supplement to many people but it is worth considering for your medicine cabinet. Reishi is a mushroom that is highly regarded in Chinese culture and is thought to provide potent and effective immune enhancing benefits. This makes it a helpful supplement to take prior to a cold or during, which will hopefully provide preventative or therapeutic effects for your symptoms.
Consider purchasing some of the newer alternative treatments for your medicine cabinet. Both you and your family can reap the benefits of natural remedies and by having them conveniently on hand, you can treat your ailments immediately when they occur, which means faster, more successful relief for everyone.
You might also like...