The Pregnant Woman's Medicine Cabinet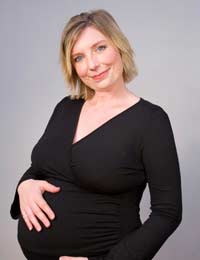 Pregnancy is a time of many changes and when it comes to your medicine cabinet, you will probably find that it needs a few tweaks here and there to get it ready to support your developing body and needs during your pregnancy.
Nurturing a Pregnant Woman's Health Needs
Many women worry about the medications they are taking during pregnancy – and with good reason too. Some medications may not harm the pregnant mother directly but they can do harm to her unborn child. Also, your sensitivity to medicines can vary during pregnancy and dosing may change.
On top of all that, your unique health needs during your pregnancy can mean that you will need to purchase medications and treatments that can support your pregnancy and keep you feeling your best for each of the nine months.
Speaking with a Physician
Before you embark on the creation of a new medicine cabinet to support your pregnancy needs, it is extremely important to speak openly to your doctor about your unique health care and body. Any other health conditions or medications you are already taking could interact with new ones added, particularly in relation to any effects on your unborn child.
Creating a Medicine Cabinet for the Pregnant Woman
One issue that you may encounter during pregnancy is how to handle the existence of a health condition such as asthma. Some pregnant women worry that they should stop taking current medications, particularly for conditions such as severe asthma or mood disorders and high blood pressure. However, by not treating these kinds of condition, you can not only harm yourself but also your unborn child.
In particular, you should speak to your doctor about whether you can continue to include these medications in your medicine cabinet during your pregnancy. The misconception that any medication is dangerous and bad for a pregnant woman is one that needs to be addressed.
Using Herbals and Dietary Supplements
A number of women will want to use herbals or dietary supplements during pregnancy, with the belief that these are safe and because they are 'natural,' they will do no harm. However, these kinds of supplements will not have undergone the same stringent regulation as pharmaceuticals. In some cases, they can be quite dangerous. As such, you should check with your doctor before adding a herbal medication or supplement to your medicine cabinet.
Still, there are some vitamins and minerals that can be important to take during your pregnancy. You should add folic acid to your medicine cabinet. In fact, if you have not yet become pregnant but plan to do so in the near future, you should begin folic acid supplementation now. This B vitamin can help to prevent birth defects to a baby's brain and spine. On the other side of the spectrum, taking too much of a vitamin can be harmful.
For instance, if you usually take vitamin A supplements, you should speak to your doctor about the appropriate dosing during your pregnancy. Too much vitamin A can be harmful to both you and your unborn child.
Other more natural preparations can be quite soothing during pregnancy. Some women like to use natural-based creams to prevent stretch marks while others enjoy aromatherapy oils to keep them relaxed and calm. These kinds of additions to your medicine cabinet can make your pregnancy a far more healthy and comfortable one.
A Healthy Pregnancy
Speak to your doctor about any current medications your are taking as well as ones you are interested in adding to your medicine cabinet – including natural remedies and other alternative treatments. By taking care and caution when creating a pregnancy medicine cabinet, you can ensure that your pregnancy is a healthy one.
You might also like...